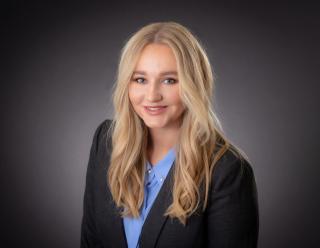 Taylor Wollerson
Attorney


Taylor Wollerson is an attorney at Rozas and Associates, having been sworn into the Louisiana Bar in September 2020. She works in detained immigration.

Taylor was born and raised in Winnsboro, Louisiana. She graduated Franklin Academy in 2013 and continued her studies at ULM in Monroe, LA. After graduating from ULM with her Bachelor of Arts in English, she moved to Baton Rouge to attend LSU Law and graduated in May 2020.

During her time as a law student, she spent a semester as an extern for the Honorable Judge Jewel E. Welch, Jr. at the First Circuit Court of Appeal, acted as a Student Ambassador for the Law Center, and participated in LSU Law Center's Divorce and Child Custody Mediation Practice course.

Taylor decided to remain in the Baton Rouge area to start her legal career after graduating. When she's not practicing law, Taylor enjoys riding her horse and occasionally attending Hunter/Jumper horse shows with her friends, spending time at home with her family, and playing with her two spaniels – Cooper and Roux.