How to Apply for K1 Visa
Jun 10, 2023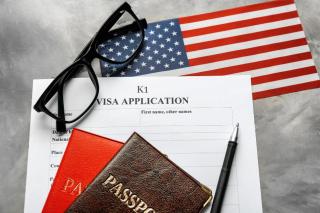 If you are an American citizen planning to tie the knot with someone from another country or an immigrant who wants to settle down with a US citizen, applying for a K1 visa is a requirement for living happily together in the U.S.
The process of obtaining a K1 visa can be quite complicated, and it's crucial to make sure that you submit all the necessary immigration documents to avoid any unnecessary delays or complications. By working with a trusted K1 visa attorney, you can feel confident that all the details are expertly taken care of, allowing you to focus on starting your new life with your partner without worrying about legal hurdles.

What is a K1 Visa?
A K-1 visa, also known as a fiance visa, is a special visa designed for an engaged partner of a U.S. citizen to come and stay in the United States as long as the couple gets married within 90 days. Once married, the newlywed spouse can apply for permanent residence, also known as a "green card."

K1 Visa Requirements
If you're a U.S. citizen eager to bring your fiance to the United States, a K-1 visa could be an excellent option. But before you begin the process, it's essential to understand the requirements:
You
must be unmarried
and a
U.S. citizen
. Prove that you and your fiance have a
legitimate relationship
. You have
met in person at least once
within the last two years. You both must
intend to get married within 90 days
of your fiance's arrival in the U.S. You must
meet the income requirements
for the K-1 visa, or find a joint sponsor who can help you meet them.
It's good to know that same-sex partners are eligible to apply for a K-1 visa, no matter if their home country allows for same-sex marriage or not.
K1 Visa Processing Time
Getting a K-1 visa application approved can take quite a while—usually, you can expect it to take anywhere between 13 to 18 months. However, this processing time doesn't account for the time between your application approval and the interview date. Therefore, the exact length of this waiting period varies and depends on the state and locality where you are applying.
K1 Visa Cost
There are a few costs to consider before applying for a K-1 visa. The total cost for a K-1 visa is around $800. The required fee for Form I-129F, the initial petition, is $535. After the form gets approval, the engaged partner of the U.S. citizen must undergo a medical exam, typically costing around $200. Finally, the actual K-1 visa application fee is $265.
K1 Visa Cost Estimation is About $800
Form I-129F fee is $535 Medical exam is about $200 K-1 visa application fee is $265
It's important to note that additional expenses may arise, such as translating documents or obtaining necessary paperwork, like a birth certificate. When making payments, applicants can use various methods, including money orders, cashier's checks, personal checks, or credit cards.

How to Apply for K1 Visa:
Step 1: File Form I-129F
If you're a U.S. citizen looking to bring your fiance to the United States, the first step is to file Form I-129F ("Petition for Alien fiance") with USCIS. The purpose of this form is to prove that your relationship is legitimate, and there are several required documents that you'll need to provide along with the form, which includes :
Proof of your US citizenship, such as a
passport
or a copy of your
birth certificate
Proof that your relationship is genuine
, such as pictures and messages from loved ones.
Evidence that you visited each other
at least once in the two years preceding the submission of the form
Signed declaration from both partners stating that you plan to marry within 90 days
of your fiance's in the U.S.
You'll receive a receipt notice from USCIS within 30 days of filing the form. They may request additional information if needed during this time. Once the USCIS approves the form submission, you receive an approval notice.
Step 2: File Form DS-160
After the I-129F form gets approved, the sponsored fiance will receive a notice from the U.S. Embassy in their home country. From there, you must complete the State Department's online DS-160 form, also known as the K-1 visa application.
Along with the form are several documents the sponsored fiance and the fiance with U.S. citizenship must submit.
Sponsored Fiance Required Documents:
2 passport-sized photographs Birth certificate Valid and up-to-date passport visa Police check acquired from their country of residence for more than six months since the age of 16 Sealed medical evaluation form received through a State Department-approved physician
U.S. Citizen Required Documents:
An Affidavit of Support (Form I-134) Latest tax returns Evidence of the relationship (a copy of the approved I-129F package)
Step 3: Embassy Interview
After completing the DS-160 form, the sponsored fiance will attend a visa interview at the nearest U.S. Embassy or consulate in their home country. This step usually takes place around 4-6 weeks after receiving the embassy's initial notice.
During the interview, the U.S. consular officer will decide and inform the sponsored fiance whether they have approval for the K-1 visa. If the officer needs more evidence or information, they may request it from the applicant directly.
Generally, the decision is made either on the same day of the interview or shortly afterward. It's a nerve-wracking process, but it's an essential step toward uniting with your loved one in the United States.
Step 4: Come to the U.S. and Get Married!
After obtaining approval for the K-1 visa, the sponsored fiance can travel to the United States within six months of the initial I-129F form approval. However, the couple has to get married within 90 days of the sponsored fiance's arrival. If the wedding does not occur within this time, the sponsored fiance will lose their K-1 status and have to leave the country.
It's important to note that the K-1 visa doesn't allow for a change to any other travel. The sponsored fiance cannot adjust their status to a marriage-based green card with anyone other than the original U.S. citizen sponsor. The sole purpose of the K-1 visa is for the sponsored fiance to enter the United States to join the sponsoring fiance and get married within 90 days.
After the marriage, the couple can apply for a marriage-based green card, with sponsorship from the partner who sponsored their K-1 fiance visa.
How a K1 Visa Lawyer Near Louisiana Can Help You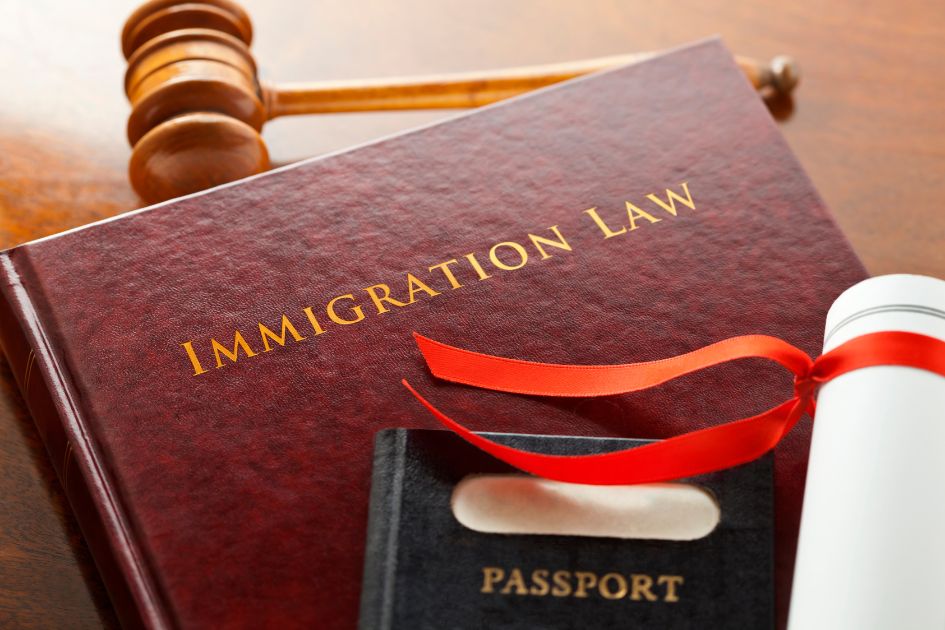 Getting married is one of the most exciting times in anyone's life. However, it can quickly turn frustrating if you find yourself having to handle burdensome paperwork and other complicated and time-consuming matters that come with trying to obtain a marriage visa. Our team of K1 visa lawyers in Baton Rouge, and Lafayette understands how important your time is and will work diligently and quickly to ensure that you can focus on smoothly transitioning to the next stage of your life with your partner. We strive to make the immigration process as stress-free as possible, so contact us today to schedule a free consultation.