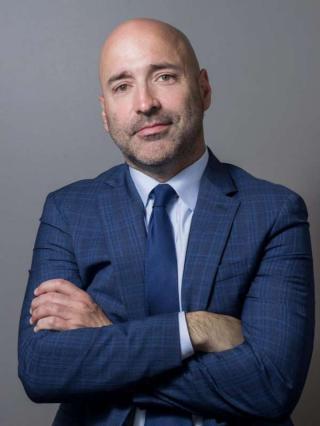 David Joseph Rozas
Founder
David Rozas is an experienced criminal and immigration lawyer and one of the founding partners of Rozas & Rozas Law Firm. He has been with the firm since 2004, joining his brother, Greg in practice. David concentrates his law practice on criminal defense and immigration.
He was born and raised in Mamou, Louisiana, graduating from Mamou High School in 1992. In the fall of 1992, David joined the U.S. Army, eventually specializing in Military Intelligence. After the military, he attended LSU law school and passed the Louisiana Bar Exam in July of 2004.
David began his career in law serving as a public defender both in Lafayette and Baton Rouge, later becoming a felony public defender in the 19th Judicial District Court where his first three felony jury trials returned a NOT GUILTY verdict. In three short years with the Public Defender's office, David tried well over 130 bench and jury trials ranging from DWI, Possession with Intent to Distribute Cocaine, Possession of a Firearm by a Convicted Felon, and 2nd-degree murder.
In addition to state court experience, David has tried numerous federal trials including, but not limited to white-collar, drug conspiracy, gun possession, and homicide criminal cases. David has represented various clients before federal grand juries who faced federal investigations for fraud, SEC violations, and crimes of all types throughout the State of Louisiana and the United States.
Because of his sense of advocacy for the poor, he is also a member of the Criminal Justice Panel in both the Middle and Eastern districts of Louisiana in Baton Rouge and New Orleans, being appointed by the Federal Court to represent those who are found indigent.
David is fluent in Spanish and a large majority of his cases come from the Hispanic population of Louisiana.
David spends half of his time between the firm's Baton Rouge offices and the New Orleans office, representing clients charged with federal and state charges.
He is a member of the Louisiana Association of Criminal Defense Lawyers and the National Association of Criminal Defense Lawyers.
Education
J.D., Louisiana State University Law Center, Baton Rouge, Louisiana
M.A., University of Louisiana at Lafayette, 2001
Major: History
B.A., University of Southwestern Louisiana, 1998
Major: History
B.A., Louisiana State University
Major: Civil Law
Professional & Bar Association Memberships
Louisiana Bar Association
Baton Rouge Bar Association
National Association of Criminal Defense Lawyers
Louisiana Association of Criminal Defense Lawyers
Practice Areas
Traffic Offenses
Immigration
Detention Centers
DWI/DUI
Drug Offenses
Sexual Offenses
Theft
Fraud
Juvenile Crimes
Crimes of Violence
Battery / Aggravated Battery
Murder
White-Collar Crime
Medicaid Fraud
Past Employment Positions
U.S. Army Military Intelligence, U.S. Army Intelligence Analyst
Defense Language Institute: Monterrey, Ca, Spanish Translator