Immigration
What Are The Requirements to Sponsor an Immigrant?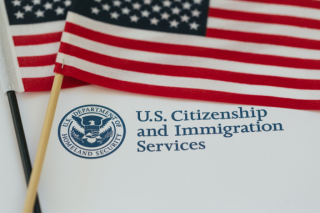 Sponsoring an immigrant to come to the United States is a complex process with many steps. This is why we've created this comprehensive guide to answer the question, "What are the requirements to sponsor an immigrant?"
At Rozas and Associates, we have extensive experience in immigration law. Which is why we want to give you as much info as possible when it comes to sponsoring an immigrant.
Continue reading below to find out more.
Understanding Immigrant Sponsorship
Sponsorship is a legal process in which a U.S. citizen or a lawful permanent resident (green card holder) petitions for a family member or an employee to immigrate to the United States. Sponsors assume financial responsibility for the sponsored individual, ensuring they do not become a public burden.

General Immigrant Sponsor Requirements
In order to sponsor an immigrant, there are several general requirements that must be met including
The sponsor must either be a U.S. citizen or a lawful permanent resident, holding either U.S. citizenship or a Green Card.
The sponsor must be at least 18 years old at the time of filing the sponsorship petition.
The sponsor must establish their residency in the United States. Meaning they must reside within the country.
Lastly, the sponsor must demonstrate their financial ability to support the sponsored immigrant. This involves showing that they can provide financial assistance at a level that is at least 125% above the poverty level. By meeting these requirements, individuals can fulfill the necessary criteria to sponsor an immigrant.
Furthermore, there are 2 main types of sponsorship: family-based & employment-based.

1. Family-Based Sponsorship:
Immediate Relatives: U.S. citizens can sponsor their immediate relatives, including spouses, parents, and unmarried children under the age of 21.
Preference Categories: U.S. citizens and green card holders can also sponsor certain family members. These family members can be unmarried children over 21, married children, and siblings. However, green card holders have limited sponsorship options.
2. Employment-Based Sponsorship:
Priority Workers: This category includes individuals with extraordinary abilities, outstanding professors or researchers, and executives or managers.
Professionals with Advanced Degrees: This category encompasses individuals with advanced degrees and exceptional abilities in the sciences, arts, or business.
Skilled Workers and Professionals: Sponsors can petition for foreign workers. However they must possess at least two years of experience or a higher education degree.
Special Immigrants: This category covers specific groups, including religious workers, certain international organization employees, and Iraqi/Afghan translators.
Affidavit of Support: What to Know
An Affidavit of Support is a legal document that the sponsor must provide. It helps establish their financial ability to support the sponsored immigrant. Key requirements include:
Form I-864: Sponsors must complete and submit Form I-864, Affidavit of Support, to the U.S. Citizenship and Immigration Services (USCIS).
Income Threshold: Sponsors must demonstrate income at least 125% above the poverty level, based on household size.
Documentation: Sponsors must provide evidence of their income, such as tax returns, pay stubs, and employment verification letters.
Joint Sponsorship: In cases where the sponsor's income does not meet the requirements, a joint sponsor can be used.
Legal Obligations: By signing the Affidavit of Support, sponsors commit to financially supporting the immigrant. This obligation continues until certain conditions are met.
Other Immigrant Sponsor Considerations
Inadmissibility: Immigrants may be deemed inadmissible for various reasons, such as criminal history, health issues, or immigration violations. Sponsors should be aware of these potential barriers and seek legal guidance when necessary.
Visa Processing: The immigration process involves submitting the sponsorship petition, visa application, and supporting documents to the appropriate government agencies. Followed by an interview at the U.S. embassy or consulate.
Timelines and Backlogs: Family-based and employment-based sponsorship categories may have different waiting periods and visa availability. This is based on visa quotas and country of origin. These factors can affect the overall timeline of the immigration process.
Hiring an Immigration Attorney:
Navigating the immigration sponsorship process can be complex and time-consuming. It's highly recommended to consult with an experienced immigration attorney who can provide valuable guidance and assistance.
Here are a few reasons why retaining an immigration attorney can be beneficial:
Expertise: Immigration attorneys specialize in this area of law and are up-to-date with the latest regulations, policies, and case precedents. They can assess your eligibility, advise you on the best strategy, and help you compile the necessary documentation.
Guidance: The immigration process involves multiple forms, deadlines, and government agencies. An attorney can guide you through the entire process, ensuring you meet all the requirements and submit the required documents.
Legal Help: In certain cases, there may be complexities or challenges that require a strategic approach. An immigration attorney can analyze your situation, identify potential issues, and develop a legal strategy to overcome obstacles.
Representation: An attorney can communicate with the relevant government agencies on your behalf. They will attend interviews, and represent your interests throughout the process. They can also handle any requests for additional evidence or address any legal issues that may arise.
Peace of Mind: By hiring an immigration attorney, you can have peace of mind knowing that a legal professional is on your case. As well as advocating for your best interests.
Contact Rozas and Associates Today: We Specialize in Immigration Law
Sponsoring an immigrant requires careful attention to detail and a thorough understanding of the requirements involved. At Rozas and Associates, we specialize in immigration law and can provide the necessary guidance and support throughout the sponsorship process.
By sticking to the eligibility criteria, fulfilling the financial obligations, and following the appropriate procedures, you can successfully sponsor an immigrant. As a result, you'll help them achieve their American dream.
So what are you waiting for? Give us a
call
today for a
FREE consultation
.