Reasons to Hire an Attorney for Assault and Battery Charges in any Parish in Louisiana
Jan 8, 2021
by Rozas & Associates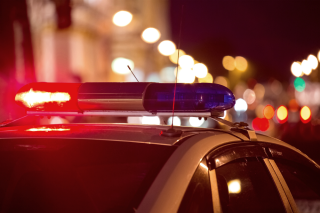 Have you been accused of assault or battery in the state of Louisiana? Don't try to handle assault or battery charges on your own. Due to the nature of these types of crimes, assault and battery charges can result in jail time, large fines, as well as criminal charges on your record. At Rozas & Associates, we have expert attorneys available to help you. Let us work with you to either reduce your sentence or prove your innocence. Our criminal defense attorneys in Baton Rouge and Lafayette know the law and how the judicial system works in Louisiana. We have individuals who can understand, debate, and close a conviction case in your favor. Assault and battery charges are difficult and unpleasant cases to debate and prove alone, so allow us at Rozas & Associates to take some of that stress from you.
What is the difference between assault and battery?
Assault and battery are often charged jointly with one another but there are distinct differences between the two that you should know and understand.
Assault
- Assault in Louisiana is an attempt to cause physical injury to another person Assault can also be the intentional act or threat that would "reasonably" cause a person to feel like they are about to receive a battery. Words alone do not constitute an assault, but if an offender threatens to attack or injure another, appears to have the ability to carry out the threat, and causes the victim to reasonably believe that he is about to be struck or injured, the offender has committed an assault. There are other degrees of assaults in Louisiana but a simple assault is a misdemeanor.
Battery
-Battery in Louisiana is the intentional infliction of force against another person. This could be a punch or even hitting someone with an object so long as the "simple battery" is without the infliction of serious bodily injury. Battery with a weapon or "aggravated" or "second degree battery" are all felonies. Simple battery is a misdemeanor.
The Experience that Our Attorneys Bring to the Courtroom
Not only is hiring an attorney helpful for your case, but it also places you on the same playing field as the prosecutors by having someone equally as knowledgeable. It is a necessity to have professional legal opinions when dealing with charges such as these. In terms of battery and assault charges, each case is different from the next. We have lawyers who can work on your unique case with you as an individual. Additionally, our attorneys are proficient in assault and battery charges specific to the state of Louisiana. These misdemeanor or felony charges are serious matters that could potentially result in long jail time and harm your reputation and future. That is why it is crucial to hire professional lawyers who know the law and know how to handle cases specific to assault and battery charges.
Do I need to hire an attorney?
If you are wondering if you can deal with this on your own, the answer is no, you shouldn't. Why would you? Why risk the danger of going to jail, sometimes upwards of years, and ruin your criminal record for the rest of your life? You are dealing with professional prosecutors so having legal representation on your side is your best bet. By hiring the right attorney, like one of our experienced criminal defense attorneys at Rozas & Associates, you are sure to be represented in the best way possible. You will also be represented by someone who has extensive knowledge of Louisiana criminal laws.
Contact an Experienced Criminal Defense Lawyer
If you're in trouble and find yourself facing assault or battery charges it is important to know that you have options to explore. Contact us today at Rozas & Associates so that we can make you aware of the options you have available to you to fight these accusations. Founding attorney David Rozas and our team at Rozas & Associates know what it takes to win assault and battery cases. Allow us to guide you through this difficult process.
Contact us today for a free consultation.