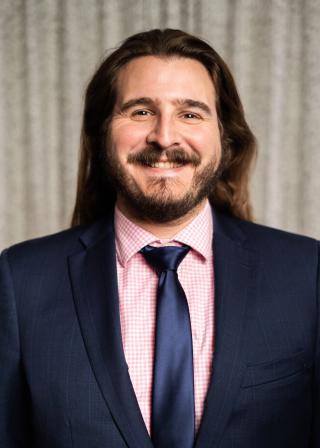 Eric H. Hayes
Associate
Eric H. Hayes is an attorney with Rozas and Associates Law Firm. He was sworn into the Louisiana Bar in September 2020. Eric focuses his practice in state and federal criminal defense. He also represents indigent defendants as a CJA panel attorney in Louisiana's Western and Middle District federal courts. Eric was raised in Plano, Texas, where he graduated from Plano West Senior High School. With a large family hailing from south Louisiana, Eric chose to attend college at Louisiana State University. There, he received his undergraduate degree in Political Science and Master of Public Administration. While enrolled at LSU, Eric marched with the All-American Golden Band from Tigerland and spent his Saturdays in Death Valley. After graduation, he worked in public service in both higher education and state government.
Eric developed a passion for criminal defense work and the plight of the accused while attending Southern University Law Center. He clerked with the Orleans Public Defenders and East Baton Rouge Public Defender's Office throughout law school where he gained invaluable experience in Louisiana's highest volume criminal district courts. Eric was sworn in as an LASC Rule XX Student where he defended indigent members of our community in the criminal courts while still a law student.
After being sworn in as an attorney, Eric served as a staff attorney with the East Baton Rouge Public Defender's Office and the 15th Judicial District Public Defender's Office in Lafayette. As a public defender, Eric defended those who could not afford an attorney in misdemeanor cases to the most serious felonies. Eric draws on his unique experiences in the field of criminal defense to zealously advocate for the liberty of those he represents at Rozas and Associates. He is fiercely devoted to his clients and their cause.