Detention Center Conditions and Human Rights
Sep 13, 2023
by Rachel Chappell Chauvin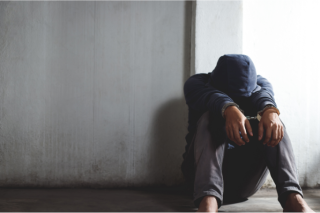 The topic of detention center conditions and their impact on human rights has been gaining increased attention in recent years. While detention centers are designed to temporarily house individuals who have been detained by law enforcement agencies, the living conditions and treatment of detainees have become significant issues of concern. The harsh living conditions, overcrowding, limited access to medical care, and mistreatment of individuals have resulted in a range of human rights violations. In this
blog post, we'll dive into the topic of detention center conditions and their impact on human rights.
1. What are detention centers?
Detention centers
are facilities where people who have been detained by law enforcement agencies are held temporarily. These facilities are different from prisons, which house individuals who have been convicted of a crime. Detainees are often held in detention centers while their legal cases are being processed, or while awaiting deportation or other legal proceedings.
2. Conditions in detention centers
The living conditions in detention centers have been a point of concern for many years. Detainees are often housed in overcrowded or unsanitary conditions without access to basic amenities like clean water or adequate food. Many detention centers lack proper medical care, leading to poor health outcomes for detainees. Some detainees report that they have been mistreated by staff members or fellow detainees.
3. Human rights violations
The poor living conditions and mistreatment of detainees in detention centers have resulted in a range of human rights violations. These violations include the denial of basic necessities like food and water, the denial of medical care, and the use of physical and emotional abuse by staff members. These conditions have also been linked to an increase in mental health problems, such as depression and anxiety.

4. Advocacy for detainee rights
There are many organizations and advocates working to bring attention to the conditions in detention centers and to
advocate for detainee rights
. These advocates work to promote changes in policies and practices that will improve the living conditions and treatment of detainees in detention centers. They work closely with legal professionals and policymakers to push for reform and to hold those responsible
for human rights violations accountable.
5. What can you do to help?
As clients, there are several things you can do to help advocate for the rights of detainees in detention centers. You can support organizations and advocates working to promote change by donating to related causes, volunteering or getting involved in advocacy efforts. You can also stay informed by following up-
to-date information on detention center conditions and sharing your knowledge with others who may have a limited understanding of the issue.

Conclusion:
The issue of
detention center conditions and their impact
on human rights is one that deserves increased attention and advocacy. The conditions in these centers are not only inhumane, but they also violate the basic human rights of detainees. By understanding the link between detention center conditions and human rights violations, we can all play a role in advocating for change and promoting better living
conditions and treatment of detainees within these facilities. Together we can make a meaningful difference and bring about positive and lasting change. If your loved one is detained,
give our office a call
to see how we can best assist you.