Legalities of Medical Marijuana in Louisiana
Jun 24, 2022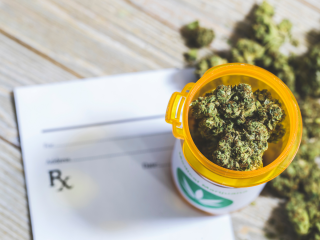 Since 1978, legislation on the legalization of medical marijuana has been constantly changing throughout the United States. As of April 2022, there are nearly 30,000
registered citizens
in Louisiana using marijuana for medical reasons. With the recent legalization of smokable marijuana for medical use, it is pertinent to go over the current legalities of medical marijuana in Louisiana.
Louisiana's Current Restrictions on Medical Marijuana
New laws do not go into effect without restrictions, and the legalization of medical marijuana is no different. Possession of medical marijuana for a prescribed patient is legal, but any form of recreational use is still illegal. Not only is recreational consumption not allowed, but cultivation at home is also a crime. Like every prescription drug, overconsumption and distributing your prescription to anyone other than yourself are also illegal.
What Is the Limit On the Possession of Medical Marijuana?
Authorized pharmacies can only distribute 2.5 ounces of medical marijuana every two weeks to each patient. Laws for driving with a prescription drug also apply to driving with medical marijuana. Your prescription must be inside the original bottle and cannot be loose or opened. In addition, the possession of medical marijuana beyond your prescribed amount is illegal. Ensure you follow this law, so you can drive safely on the road.
If you find yourself unlawfully arrested for the possession of medical marijuana or are already under investigation, contact a
Criminal Defense Attorney at Rozas & Associates.
Where is Medical Marijuana in Louisiana Sourced?
The Louisiana Department of Agriculture and Forestry
oversees licensing and production of medical marijuana. The only two cultivators in the state are
LSU AgCenter
and
Southern University AgCenter
. With the recent legalization of smokable medical marijuana, there may be an expansion in production due to increased demand.
Do I Qualify For Medical Marijuana Treatment in Louisiana?
There is an extensive list of medical conditions that could make you eligible for medical marijuana treatment in Louisiana:
Cancer
Glaucoma
HIV/AIDS
Neurodegenerative diseases
Immunodeficiency
Seizure disorders
Crohn's disease
Multiple sclerosis
Muscular dystrophy
Chronic pain
The conditions listed above are just a few that could qualify you for therapeutic marijuana treatment. Your condition does not have to be explicitly listed, and your physician can recommend treatment if they consider your condition to be debilitating.
How to Get Access to Medical Marijuana in Louisiana
If you think you may qualify for receiving medical marijuana as treatment, go to your physician and inquire about a medical card. Once you have your medical card, you can go to one of the nine in-state pharmacies that the Louisiana Board of Pharmacy has selected to distribute medical marijuana:
Drug Possession Attorneys in Baton Rouge
The legalization of smokable medical marijuana is new in Louisiana, and like most cases, there may be issues with integrating this new law with existing ones. If you have been unlawfully arrested for the possession of medical marijuana or are already under investigation, contact a Criminal Defense Attorney at Rozas & Associates.
We are well
equipped to handle misdemeanor and felony drug cases
and will proudly fight for your case. Whether it is a state or
federal drug charge
, you deserve lawyers who will work diligently towards winning your case. If you need representation,
contact us
for your
free consultation today
.