K1 Visa Interview Tips
Apr 12, 2023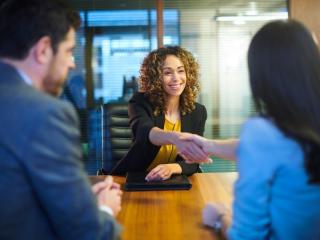 The interview is one of the last steps to getting a K1 visa and is coincidentally the part of the process people stress over the most. It is common practice for the interviewer to ask personal questions. While this may feel a bit invasive and cause discomfort, it is an unavoidable part of the process.
There is no need for you to experience anxiety or apprehension over your upcoming K1 visa interview. All you need to do is set aside time to prepare and seek guidance from a knowledgeable and experienced lawyer. With proper preparation, you can feel confident and set yourself up for a successful interview!
What is a K1 Visa Interview?
A visa interview is an essential part of the visa application process that involves a face-to-face meeting with a consular officer. This meeting provides the opportunity to discuss your visa application and determine if you are eligible for a visa. It is like a job interview, but instead of discussing your work experience, you will be asked questions about your background, travel plans, and reasons for applying for the visa.
During the interview, you can provide more information about your case and address the officer's concerns. The officer will also evaluate your credibility and intentions for traveling to the country. The visa interview can be a smooth and stress-free experience with proper preparation.
Make a K1 Visa Interview Checklist
Applying for a K1 Visa can be exciting and nerve-wracking, but having every required document ready to go can help alleviate some stress before the big interview. So make it easier on yourself and review this quick K1 visa interview checklist of documents you must bring.
Passport
Birth certificate
Police certificates
Medical examination
Evidence of financial support
Evidence of relationship
Divorce or death certificate
Visa application fee
It is important to note that additional documents may be required depending on your circumstances. Therefore, it's always a good idea to consult an experienced immigration attorney who can guide you through the process and ensure all your documents are in order.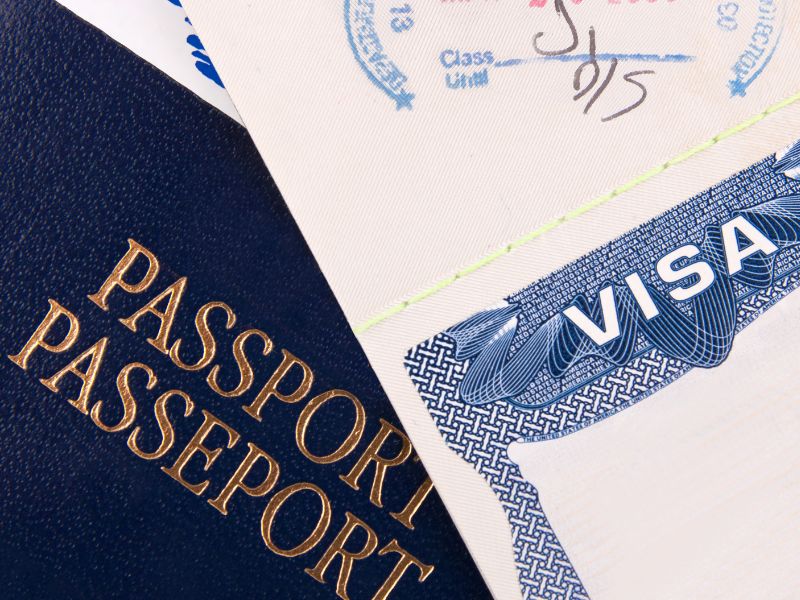 4 Tips for a Successful K1 Visa Interview
1. Know important dates
As you prepare for your K1 visa interview, keeping track of important dates can be crucial. For starters, you'll need to know the application deadlines for the U.S. embassy or consulate where you're applying and the date and time of your scheduled interview. Missing either of these can cause significant delays in the process.
Additionally, it's important to remember key dates in your relationship with your fiancé, such as when you met, got engaged, and other significant milestones. Having all these dates in mind will help you answer questions confidently and show the interviewer that your relationship is genuine.
2. Bring all evidence and forms
Bringing all necessary evidence and forms to your K1 visa interview can increase your chances of a favorable outcome and help you avoid unnecessary delays or complications. This evidence includes any required documentation that supports your application, such as proof of your relationship with your fiancé, financial support, and medical exams. Failure to bring these items could delay or even jeopardize your application. Having your evidence ready will show the interviewing officer that you're well-prepared, organized, and serious about your application.
3. Dress appropriately
While there is no uniform or strict dress code for the interview, it is crucial to look your best to make a good first impression on the interviewing officer. Therefore, it is safer to follow a professional and conservative dress code.
For men, this means wearing a suit or dress pants with a collared shirt and tie. Women should wear a dress, blouse, pants, or skirt. However, you will want to avoid wearing anything that could come off as inappropriate. Additionally, make sure your clothes are clean, wrinkle-free, and well-fitting.
4. Be prepared for questions
Preparing for the questions ahead of time is the best way to feel confident and calm going into the interview. You will want to review the application materials thoroughly to have a solid understanding of your case.
But most importantly, practice! Set up a mock interview where you go back and forth, answering questions about your relationship with your fiance, your plans for the future, and your intentions in the United States. Practicing with a friend or family member who can ask you these questions and provide feedback can be helpful.

Example of Possible K1 Visa Questions
During a K1 visa interview, the consular officer will ask various questions to assess your relationship's legitimacy and eligibility for the visa. Some common questions include:
When are you coming to the U.S.? Have you previously been married? Have you previously been sentenced or imprisoned for a crime? What is your profession? Do you have children?
Remember to answer these questions truthfully and confidently and to provide any additional information or evidence that may support your case. With a bit of preparation and a positive attitude, you can increase your chances of success at the K1 visa interview.
How A K1 Visa Lawyer Can Help You
Getting ready for a K1 visa interview can be overwhelming, but a K1 visa lawyer can make the process smoother. Our team of immigration lawyers at Rozas & Associates can help you gather and organize the evidence needed to prove the authenticity of your relationship, which is essential for a successful interview.
We can ensure that you are well-prepared for the types of questions you'll be asked and teach you how to answer them honestly and convincingly. So contact us to schedule a free consultation today and, with our guidance, increase your chances of obtaining a K1 visa.