Divorce in Louisiana: Understanding Why You Need a Lawyer
May 4, 2021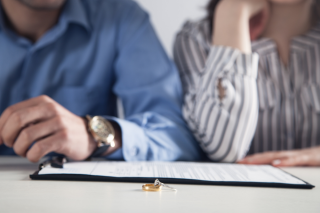 Do I Need to Hire a Divorce Attorney in Louisiana?
Divorce is one the most complex and emotional legal processes in family law. On top of this life event being one of the most emotionally-draining experiences for all parties involved, there is a lot at stake, including real estate, financial assets, and child custody, to name a few. It's easy to become overwhelmed with all of the information and advice you might encounter. And if you follow the wrong advice or act on the wrong information, you could ignore state divorce laws and possibly lose your rights to marital property. Although you are not required to hire a
divorce lawyer
in Louisiana, it could be the right move to protect your best interests when going through this intense and stressful process. Read on to see the many reasons why a divorce attorney might be necessary to help you through the rocky path ahead.
Negotiate Your Divorce
You and your spouse might be able to avoid any in-depth court assistance to end the marriage if you both are on the same page for what each of you want for your family. This is the best case scenario and will save you money and time. So, when you decide to divorce, try to discuss the best outcomes for child custody, visitation, child support, property division, and alimony with your spouse. If you can communicate effectively and put your agreements in writing, you might be able to avoid the need to hire a lawyer for your divorce.
However, it is very common for couples not to see eye to eye during the divorce process. In this case, it's best to hire an attorney who can assist with mediation, review your agreement before you sign it, and help negotiate the terms of the divorce with your spouse. The paperwork filed in the divorce is binding and final and can be difficult to fully understand. A divorce attorney can ensure that you are aware of all terms of the agreement you are signing and can keep you from an unfair agreement.
Learn Your Rights
It is understandable that you might be hesitant to hire an attorney to help you through this divorce process, but an experienced local divorce lawyer knows the law, especially in your state. Since Louisiana has its own divorce requirements, the statutes and legal paperwork required can be tough to handle on your own. This is the time you would want to start interviewing attorneys to see which one best fits your situation and can help resolve disputes or mediate the process. A
reputable divorce attorney
can help you know your rights and fight to get everything you deserve. Even if it is a relatively smooth divorce, learning what you are entitled to can help you come to fair agreement with your spouse.
When to Hire an Attorney
There are several different reasons a person decides to hire a lawyer to help negotiate a divorce, but there are a few situations where it can be imperative to hire an attorney to protect your interests and belongings. In cases where your spouse hires an attorney, you should strongly consider hiring an attorney yourself to avoid getting an unfair deal. If the divorce is unpleasant or even unbearable, making it hard to work with your spouse, then hiring a qualified attorney might be your only option. In cases where your spouse is hiding assets, destroying property, wasting marital funds, or threatening you with physical or financial ruin, it's important to have someone on your side helping you through the process. And you might not be aware that your spouse was doing some of those things until you have an experienced divorce attorney fighting on your behalf. Hiring an attorney becomes most imperative in cases where there is a history of
domestic violence
, child abuse,
substance abuse
, or
sexual abuse
.
Our Louisiana Divorce Lawyers Are Here to Help
We know this process can be difficult emotionally and financially, which is why we want you to know all available resources you have at your disposal before you move forward in this process.
Why us?
Our divorce
attorneys at Rozas and Associates
can help you navigate the muddy waters of your divorce and help influence the outcome of the divorce. We work with you, find out what your needs are, and then help mediate and negotiate to get the best possible results.
Contact
our skilled team at Rozas & Associates at 225-478-1111 or visit our website for a
free consultation
today.