Dual Citizenship
Apr 5, 2022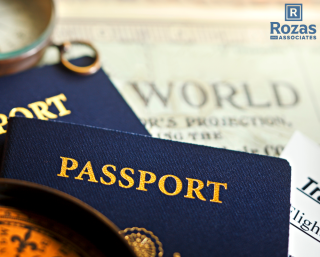 Dual Citizenship: What to Know
Becoming an American citizen is a dream for many immigrants: the American passport is one of the strongest in the world, allowing for visa-free or visa-on-arrival travel to over 180 countries; you can vote, attend school without a student visa, and access public benefits if you need to; and you can help your family immigrate to the U.S. by applying for green cards. However, you might not want to give up citizenship in your home country, for similar benefits there or other reasons.
Luckily, America allows dual citizenship! In most cases, you can be a citizen of the United States as well as your country of origin – but not all. Some countries don't allow dual citizenship, and there are some other considerations you should make before submitting an application to naturalize as an American citizen. Because there are so many
steps to become an American citizen
, the process is very complex, so speaking with a
skilled citizenship attorney
is highly recommended!
---



Benefits and Responsibilities of Dual Citizenship
As a dual citizen of two countries, you will have the rights of citizenship in each, including the right to live, work, own property, and vote in either country. You will also have access to both sets of social services, education systems, and more.




However, you'll also carry the responsibilities of citizenship in both nations. In America, that means you'll have the responsibility of reporting for jury duty, which is required for all citizens. You'll also have to file taxes in the U.S. every year, and pay American taxes on your entire worldwide income. Some countries have reached agreements with the U.S. to avoid double taxation of dual citizens, so speak with an international tax professional to see if that applies to your situation.

In addition to jury duty and taxes, you'll also need to register with Selective Service, or the military draft. You'll also need to disclose any previous encounters you've had with law enforcement, and you won't be able to hold certain federal jobs with a dual citizenship.
---
What Countries Allow Dual Citizenship?
As of 2020, 76% of the world's nations allow their citizens to also be citizens of the United States. These include countries such as Canada and Britain. Others, such as the Dominican Republic, Mexico, and others may be dual citizens, but may not run for some public offices or vote, or may lose other citizenship rights in their country of origin.

Citizens of other countries, such as the Philippines, China, India, and more automatically lose their home citizenship upon naturalizing in the United States, but in some instances can gain that citizenship back, but not always.

As you can see, each country has its own rules about dual citizenship, so be sure to contact your home country's embassy or consulate to determine what becoming an American citizen will entail for you.
---
How Can I Become a Dual Citizen?
Becoming a citizen in the United States is the same whether you're seeking to keep the citizenship of your country of origin or not, so in the U.S. it does not matter if you're a citizen of two countries at the same time. As long as you fulfill the requirements for naturalization in the U.S., fill out an N-400 (Application for Naturalization) form, and go through the process, you can become an American citizen.
Get Advice from an Experienced Immigration Lawyer in Baton Rouge