Top 5 Reasons to Hire an Misdemeanor Attorney
Aug 15, 2021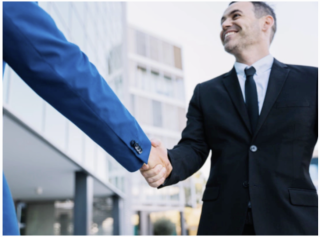 You've just been arrested or cited with a misdemeanor offense. Now what?
This can be extremely overwhelming, especially if this is your first ever criminal offense. If convicted, you could be looking at a permanent blemish on your criminal record, the possibility of losing your job, a large fine, or even jail time. Even though misdemeanors usually do not have the same level of consequences as a felony, it doesn't mean you shouldn't have the proper legal support to guide you through this stressful time.
What exactly is a Misdemeanor?
Misdemeanors in Louisiana are defined as crimes that can not be punishable "at hard labor." By custom they are mostly punishable by up to 6 months in the parish prison, and a person is not entitled to a trial by jury. These can include but are not limited to charges such as
driving while intoxicated,
domestic abuse,battery, simple
battery,
simple assault, littering, shoplifting, trespassing, and public intoxication.
One thing that clients are often surprised to discover is that convictions for some misdemeanors restrict their rights to possess firearms under state and federal law. While some misdemeanors may not affect your right to possess a firearm under state law, that same misdemeanor could prevent you from possessing a gun under federal law!
This is where an experienced misdemeanor attorney in Baton Rouge comes into play.
If you are currently on the fence and can't decide whether or not to hire a lawyer for your charge, read through our list of the
top five reasons
you should hire an attorney to help you navigate through the process.
If you currently do not have a criminal record: An experienced criminal defense attorney can counsel you on how to keep your record squeaky clean. We at Rozas and Associates can help first-time offenders navigate the courts and advise you on whether there are any mitigating classes or programs available which could result in a dismissal of your charge. We will advise you on the best options available for your situation.
If you do have a record: Those who already have a criminal history could be looking at more severe punishments and/or jail time, even for a small crime. Hiring an attorney will give you the best chance of avoiding any kind of jail sentence.
Your attorney can appear for you: Do you live in another state? Are you unable to attend your scheduled court date due to working irregular hours or other responsibilities? Attorneys in Louisiana can waive their client's appearance for certain occasions and under certain circumstances. We at Rozas and Associates waive our clients' appearances at many court dates so that our clients can have the least disruption in their lives as possible.
You want to plead guilty: In the event you wish to plead guilty to your charge(s), the advice and guidance of an attorney is vital. An attorney will ensure that you are being treated fairly, and can even help you to negotiate "plea deals" to reduce possible charges and sentences. We at Rozas and Associates understand what is a good deal and what is not. This depends on the charge, courtroom, the specific prosecutor, and the specifics of your case. Never accept a plea deal without making sure you understand all the benefits and implications.
You're Innocent: If you are being charged for a crime you did not commit, it is important to remember that you will have to defend your position legally in court. If the prosecutor has made the decision to charge you they will unlikely be swayed by your cries of innocence without a lawyer. We at Rozas and Associates strive to make sure your voice is heard by the prosecutor and the judge. You will also be required to follow the rules of evidence and present your case in accordance with all the court's rules. An attorney is incredibly important if you want to litigate effectively and try your case effectively to the judge. We at Rozas and Associates have experience litigating, trying, and winning cases in front of both judge and jury.
Still on the fence? Contact Rozas and Associates today to schedule your
FREE consultation
. We can help.