Rozas & Associates: Experienced Immigration Lawyers
Jan 23, 2020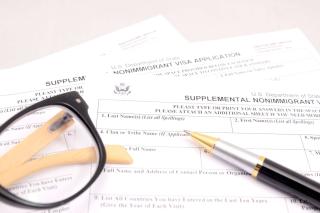 Rozas & Associates Law Firm houses a talented and dedicated team of family, criminal, and immigration lawyers. We've recently expanded our immigration practice into more southern states like Louisiana, Mississippi, Arkansas, Alabama, and Tennessee, so that we can have more impact than ever before. Each of our attorneys is experienced in various aspects of the United States legal system, especially as it relates to immigration cases.
Immigration Lawyers in Louisiana and the Surrounding States
We know that attempting to move to the United States can be difficult to do alone. There is so much information to consider when you're applying for asylum, looking for a green card or just trying to permanently immigrate to the US. However, the right legal counsel, like the Rozas & Associates team, can help you through it all. Whether you have concerns about legal immigration, detention centers, deportation, extending your visas or anything else, you can meet with one of our English or Spanish-speaking lawyers to have all your questions answered.
What Can the Rozas & Associates Law Firm Do for You?
When dealing with the detainment of undocumented immigrants, it's important necessary that youto have someone who knows the legal process on your side who knows the legal process. Many people think that there are no other courses of action after being taken to a detention center. However, there are potential solutions for your situation. Our attorneys can help you navigate paths to security and possible immigration to the US. We have helped thousands of people who have been detained in Louisiana and the surrounding states obtain release from ICE detention centers through the granting of immigration bonds, cancellation of removal, and asylum.

If someone a person you love has been placed in a detention center for undocumented or removable immigrants, it is especially important to reach out to the team at Rozas & Associates to explore your options. We can discuss various methods of fighting for your loved one, including:
Cancellation or withholding of removal
Asylum
Victims of Criminal Activity: U Nonimmigrant Status (U-visa)
Special Immigrant Juvenile Status (SIJS)
Temporary Protected Status (TPS)
We can help you to decide which process would be most helpful in getting a successful outcome.
Across the southern states, you'll have strong support behind you and your family when you choose to trust the legal experience of Rozas & Associates.
Contact Rozas & Associates today for a free consultation, and discover the best ways to address your family's immigration matters.